ABOUT SEÑOR MOSTACHO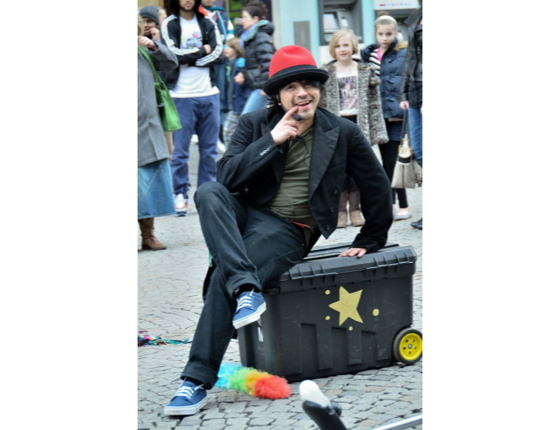 I am Cesar Martinez, Don mostacho, Circus Artist.
I began to learn music and technical circus things in the last years of school, ever since then I have been interested and passionate about the performing arts and decided to make this my life's work. The streets of Chile and South America were my first stages, I worked in traditional circuses in Chile and Brazil, specialising in juggling and unicycle, soon after I created 'La Chalupa' (a street circus collective), with a group of other artists, which I worked with for a few years, mixing music, circus and traditional clown routines.
In 2007 I visited Europe for the first time, for the European Juggling convention in Greece and travelled around Europe with my show. In 2008 I started 'Der Magischer Zirkus' – a musical-comedy-double act with Philip Mulleitener. In 2010 I started performing my solo show 'Fruity Loop' – a mix of music and circus. In January 2011, I studied 'Circus in Performance' at Greentop Circus (Sheffield, UK) and created the show 'Zanni', based on the 'Commedia dell'arte'.